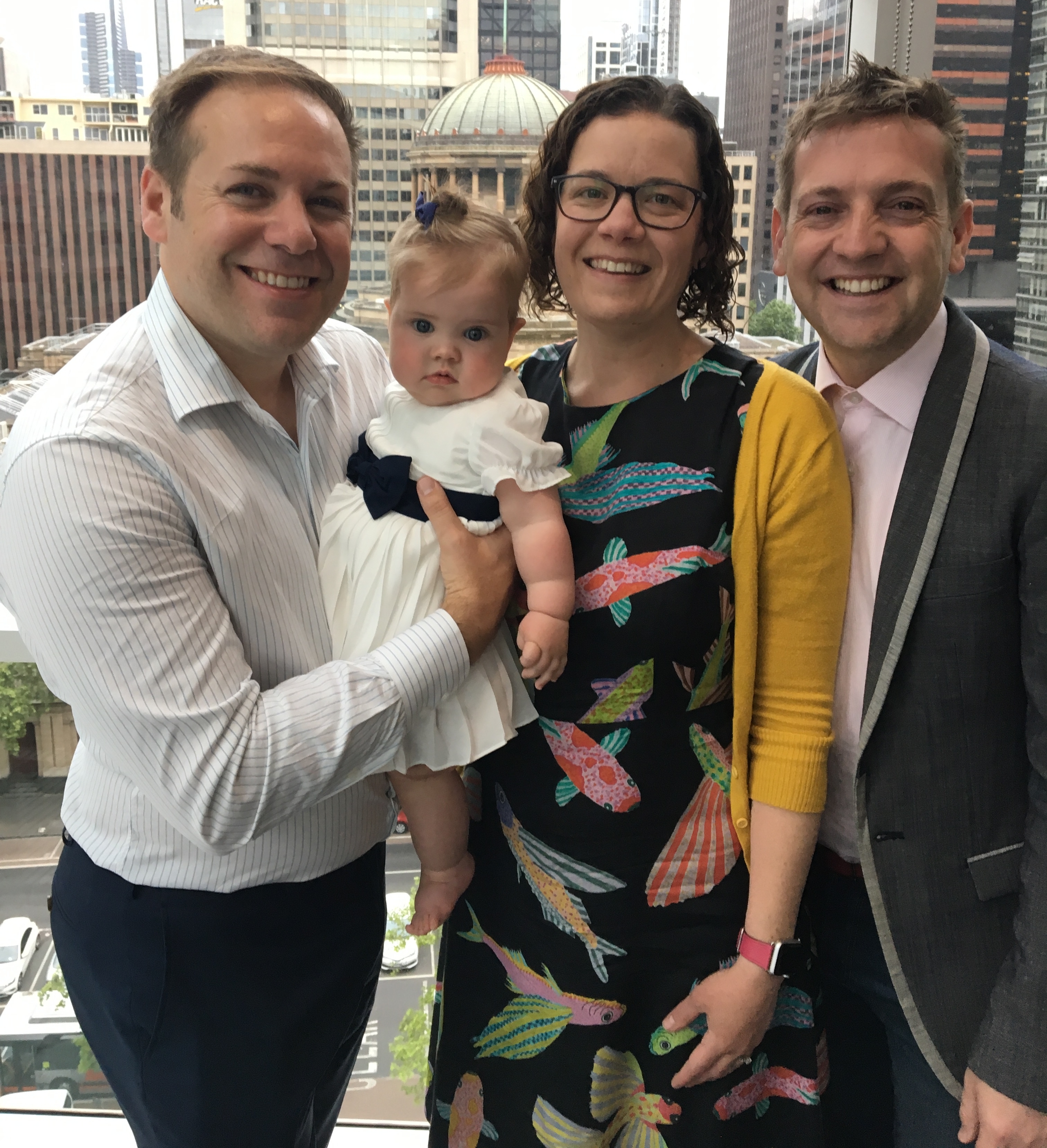 Sarah Jefford
Sarah Jefford OAM (she/her) is a family creation (surrogacy and donor-conception) lawyer living with her partner, Troy, and their two children, Archie and Raf. Sarah was an IVF mum, and later became an egg donor and a surrogate, giving birth to a baby in 2018 for two dads. Sarah had an amazing surrogacy experience as a surrogate.
Sarah was awarded the Medal of the Order of Australia in 2023, for services to the law, and her work with the surrogacy community.
Sarah Jefford published a book,  More Than Just a Baby: A Guide to Surrogacy for Intended Parents and Surrogates.
Sarah was shortlisted for the Lawyer's Weekly Women in Law Awards 2019 in two categories – Thought Leader and Sole Practitioner of the Year and was a finalist in the 2020 Australian Law Awards for Innovator of the Year. In 2022, Sarah was shortlisted again as Thought Leader of the Year in the Women in Law Awards.
Sarah advocates for positive, empowered, best practice altruistic surrogacy arrangements within Australia, and provides support and education to help intended parents make informed decisions when pursuing overseas surrogacy. Through her work as a lawyer, Sarah promotes the best interests of the child and the bodily autonomy of the surrogate, and supports intended parents and surrogates to build a relationship that lasts. Sarah is the only lawyer practising exclusively in surrogacy and donor conception law in Australia and practises across all states and territories.
Whether you are seeking assistance with domestic and international surrogacy legal advice or the post-birth Parentage Order, Sarah can assist at all steps along the way.
Sarah can assist with Donor Agreements and Co-Parenting Agreements for donor and modern family arrangements.
Sarah has published The Australian Surrogacy Handbook, a free guide for intended parents and surrogates starting out on their journey. Sarah also produces The Surrogacy Podcast, which shares over 100 stories from intended parents and surrogates around Australia.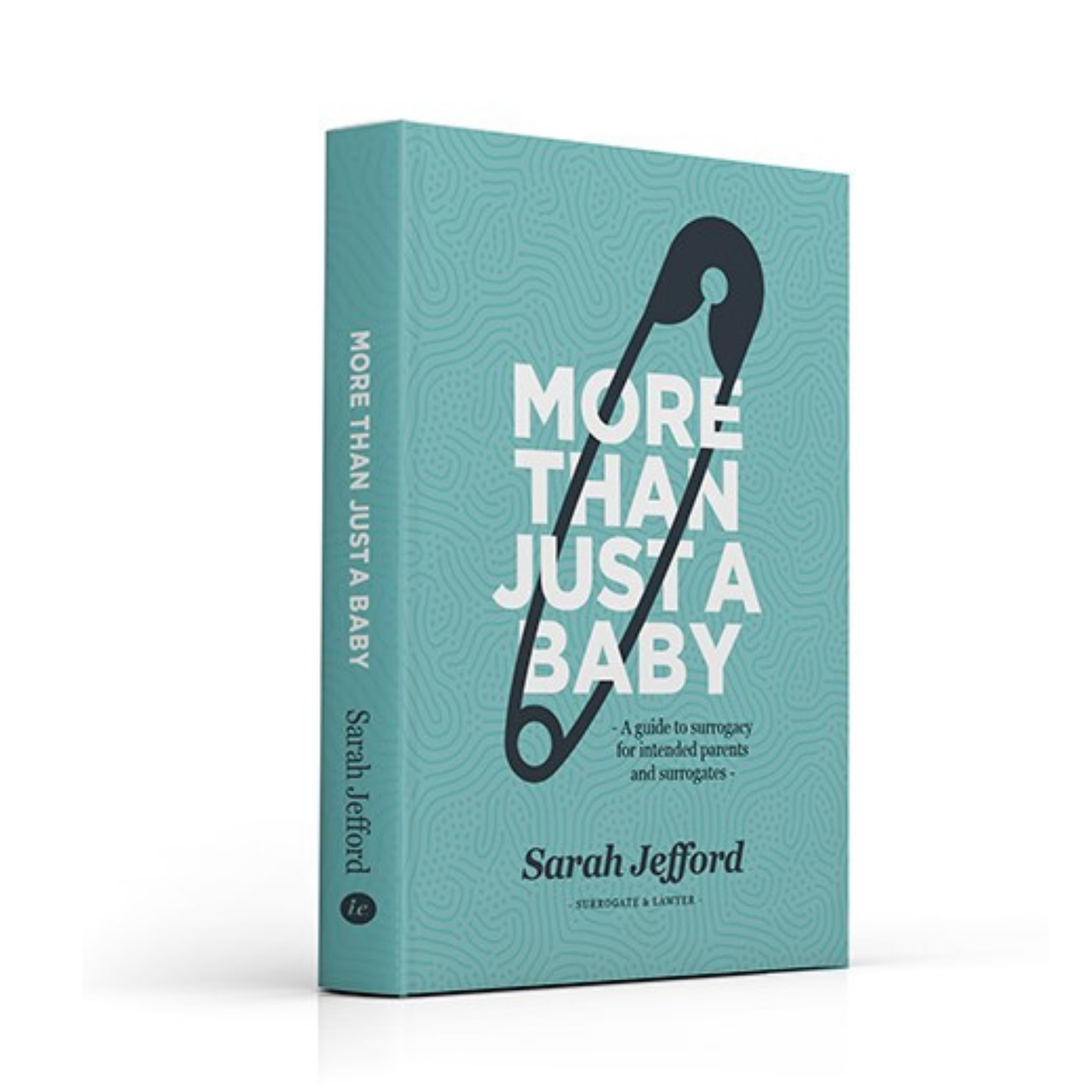 Happy Clients
Sarah was extremely helpful, knowledgeable & made the complex and challenging surrogacy process much easier for us! She was very accessible, easy to deal with, personable, and importantly knew all the answers to our many questions. We would highly recommend her!
Sarah is friendly and professional, and it's so convenient being able to have appointments over the phone or via Skype.
Sarah has a wealth of knowledge in surrogacy laws throughout Australia. Our journey unfortunately hasn't been an easy one, but we were guided and supported by Sarah's expertise. Her understanding, communication and empathy throughout the process has been very much appreciated. We'd definitely recommend others to use Sarah's legal services. Thank you so much Sarah for what you have done for us, we are truly grateful
Sarah is a guru when it comes to surrogacy law in Australia! She's professional, a wealth of knowledge, thorough and compassionate. And she can consult via Skype which is invaluable to potential clients nationwide!
Happy Clients
Sarah has a great knack of understanding people, is compassionate and driven to provide the best advice and outcome possible for her clients.
Thank you so much for all your help, expertise and support. It's been such a relief to know I've been in such good hands as I've gone through the legal system.