The Australian Surrogacy Handbook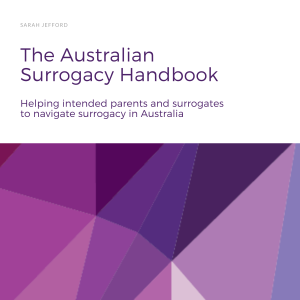 Your free copy of the Australian Surrogacy Handbook is available for download here!
Hi! I'm Sarah Jefford. I'm a surrogacy, fertility and family lawyer. I'm also an IVF Mum, an egg donor and a traditional surrogate, and I delivered a baby for her Dads in 2018. I advocate for positive, empowered altruistic surrogacy arrangements within Australia, and provide support and education to help intended parents make informed decisions when pursuing overseas surrogacy.
If you are a woman considering becoming a surrogate, you can book in for a free consult with me to find out if surrogacy is right for you and your family.
The only surrogacy handbook in Australia, for intended parents and surrogates

Written by a surrogate and surrogacy lawyer

Completely revised in October 2022

Everything you need to get started
If you would like a deep-dive into surrogacy arrangements, you can purchase my book, More Than Just a Baby: A Guide to Surrogacy for Intended Parents and Surrogates, the only guide to surrogacy in Australia.
If you are interested in reading more about surrogacy and donor conception, including the laws and processes and my personal experiences, check out the Blog, and listen to the Podcast, which shares stories from intended parents and surrogates from around Australia.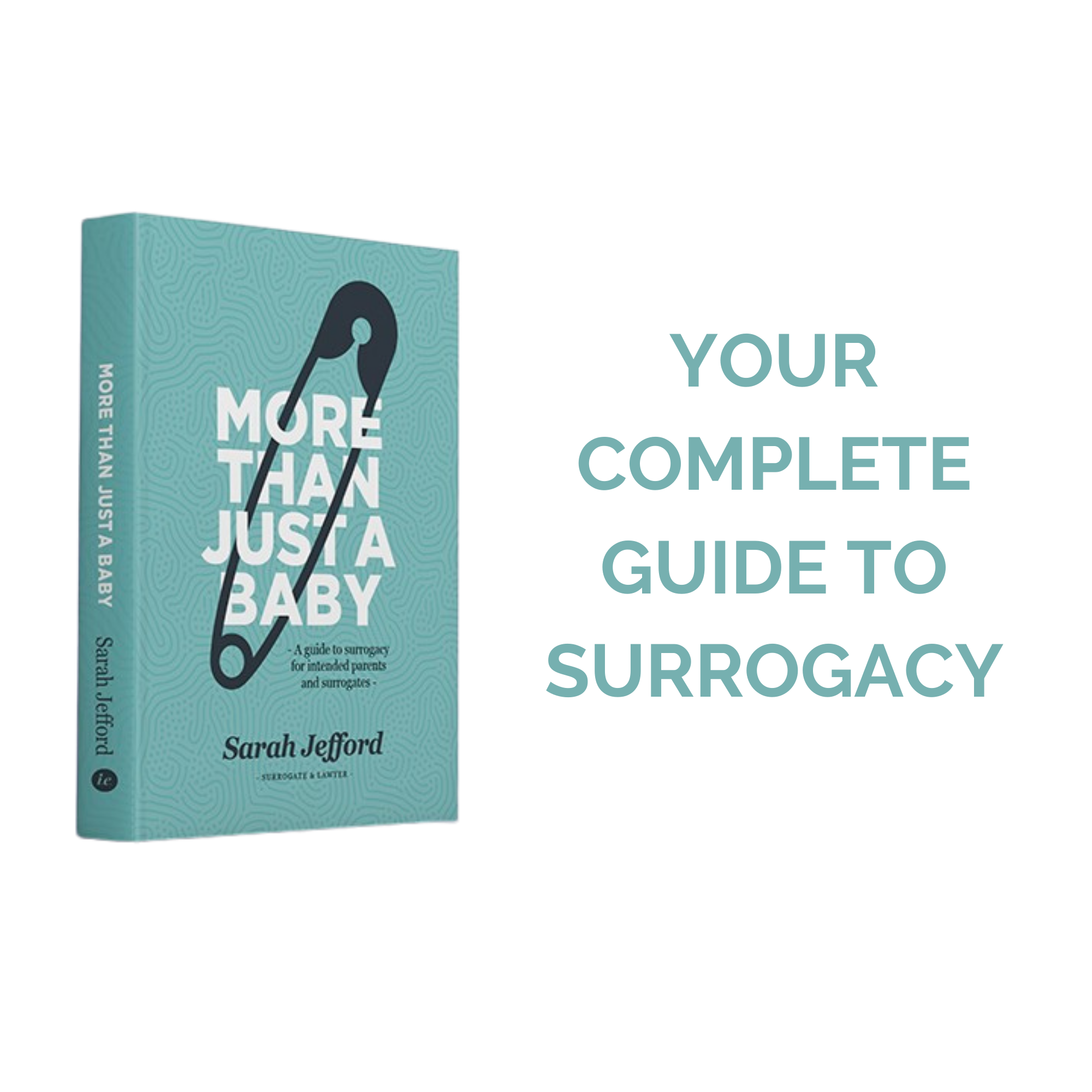 Complete your details to receive your free copy of The Australian Surrogacy eHandbook and email updates.
Please check your junk mail folder if the email doesn't arrive.