An incredibly

valuable resource

for anyone

navigating their way

through surrogacy.
More Than Just a Baby is your surrogacy bible.
All the facts you need to know about the complex process of altruistic surrogacy in Australia.
The complexity of surrogacy is arguably made even more so by the very nature of it being a decision many families reach due to the greatest of emotional challenges. There are so many opportunities for things to go wrong, but also the greatest of happy outcomes for so many families too. As a specialist surrogacy lawyer and a surrogate, Sarah Jefford has observed many surrogacy teams both flourish and struggle, and that has led to this very important book.
In order to maximise every potential for things to go well for both intended parents and surrogate mothers, we need to make informed decisions that protect the interests of everyone involved, but most importantly that are in the best interests of the children – those who are already here, and those who will be in the future.
If you want to know answers to the questions of how does surrogacy work, and the surrogate mother process, then this book will be your best place to start. But keep it handy throughout the entire process so that as your journey progresses, you will be able to understand the many aspects of surrogate pregnancy, intended parents roles, and each other's vital roles in creating a family together.
If you are looking to explore more about surrogacy, check out Sarah's Blog and the Surrogacy Podcast.
If you are considering becoming a surrogate, you can book in for a free initial consult with Sarah.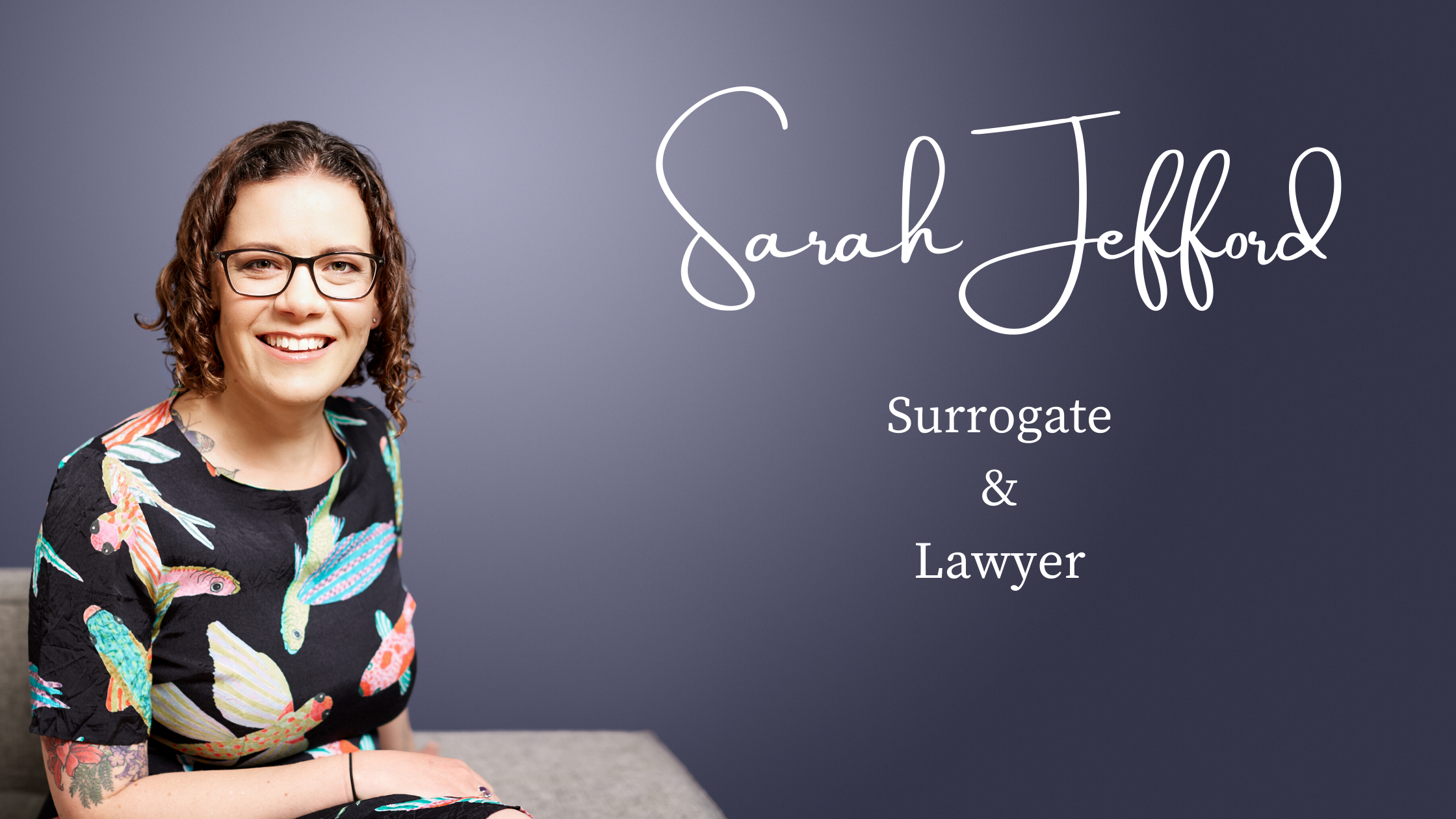 Sarah Jefford is a surrogate and a surrogacy lawyer. She was an IVF mum and later became an egg donor and a traditional surrogate, delivering a baby for two dads in 2018. Sarah lives in Melbourne with her two children and her partner, and practices in family creation law, helping families across Australia.
Sarah produces the Australian Surrogacy Podcast, sharing stories from intended parents, surrogates, donors and surrogacy professionals around Australia. She also blogs and speaks regularly on surrogacy and donor conception.
Sarah advocates for best practice altruistic surrogacy arrangements that promote the bodily autonomy of the surrogate and the best interests of children.
For media enquiries, more details can be found here.