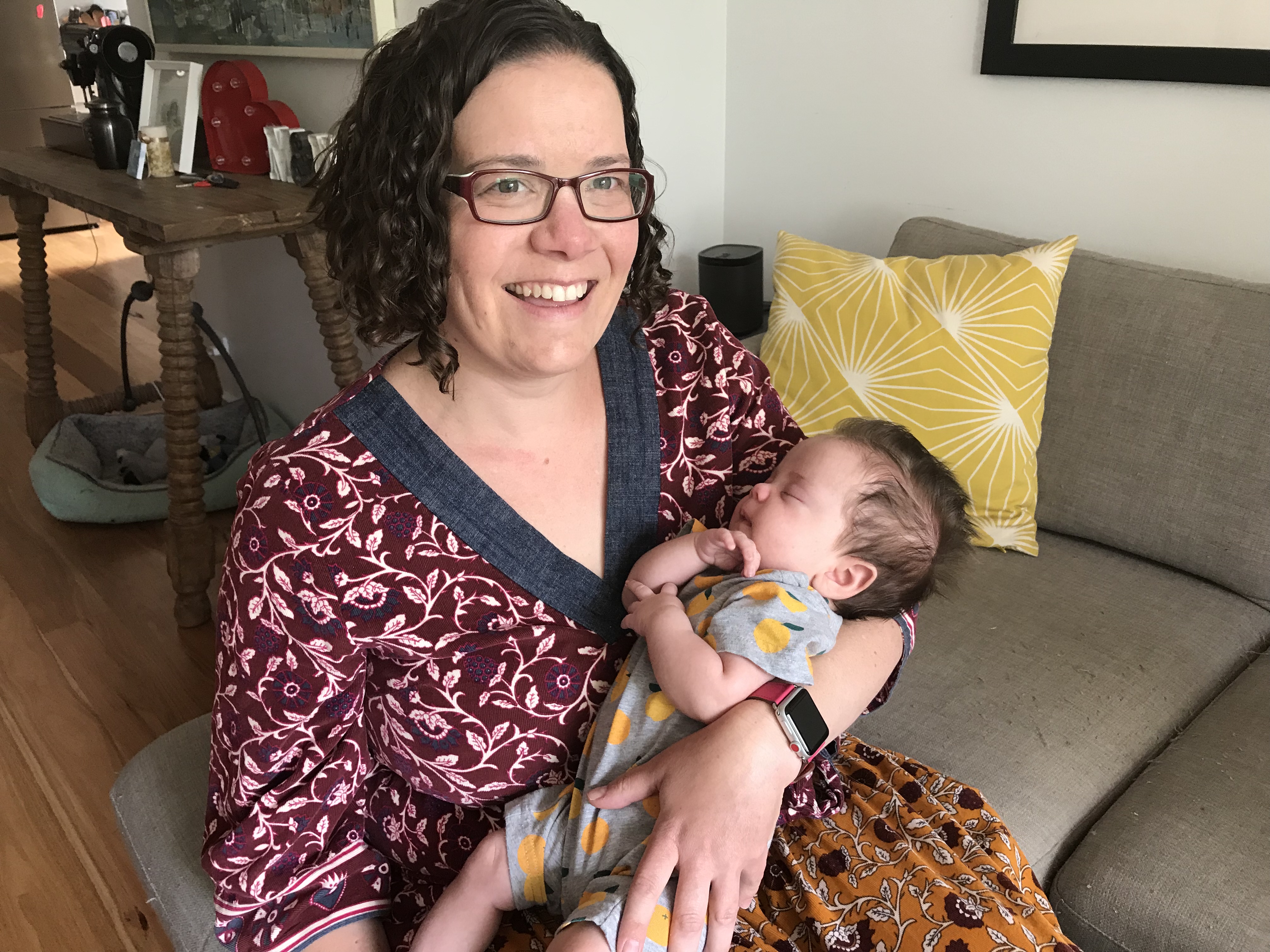 Sarah Jefford (she/her) is a family creation lawyer in Australia, working with surrogacy, donor conception and co-parenting arrangements. Sarah was an IVF mum, egg donor and surrogate, and delivered a baby for two dads in 2018. Sarah lives with her partner and two children in Melbourne, and practises family creation law across Australia. She assists clients in all states, with surrogacy and donor arrangements.
You can find out more about Sarah, or listen to Episode 1 of the Surrogacy Podcast to hear her story.
Sarah is the only lawyer practising exclusively in surrogacy and donor conception (family creation) law in Australia. Sarah assists families across all states and territories, all from her office in Melbourne.
You might like to download the free Surrogacy Handbook, which includes details about the processes and laws, to find out more about surrogacy in Australia. You can also read a broad overview of surrogacy in Australia.
Sarah produces the Australian Surrogacy Podcast, sharing stories from intended parents and surrogates, and industry experts. You can listen to all three seasons of the Surrogacy Podcast, which is also available on SoundCloud and Apple Podcasts.
Sarah has also written a book, More Than Just a Baby: A Guide to Surrogacy for Intended Parents and Surrogates.
Sarah speaks regularly about surrogacy, donor conception, ethics, law reform and about her experiences carrying a baby as a surrogate. She has appeared in various media and can be contacted to advise on issues surrounding surrogacy in Australia and overseas.
Sarah advocates for positive, empowered altruistic surrogacy arrangements within Australia, and provides support and education to help intended parents make informed decisions when pursuing overseas surrogacy.
You can find out more about the services that Sarah provides, book a consult below, or contact Sarah via email or phone.