Sarah Jefford is a surrogacy lawyer practising across Australia and has been an IVF mum, an egg donor and a surrogate. Sarah produces the Australian Surrogacy Handbook and the Australian Surrogacy Podcast.
Sarah can assist with Australian and overseas surrogacy arrangements, with everything from pre-conception to Parentage Order. Sarah can also help you navigate pregnancy and birth plans with care providers, and assist with accessing Medicare, Centrelink, passports and travel for your newborn.
Sarah provides assistance for surrogacy matters all over Australia. She offers Zoom appointments, during the daytime or evening.
Sarah also offers a DIY Parentage Order package for parents who have welcomed their baby within Australia and want an affordable option to apply for the Parentage Order.
Are you considering becoming a surrogate, and not sure where to start? Sarah provides free initial legal advice consults for women and their partners who are considering becoming surrogates.
If you are interested in reading more about surrogacy or donor arrangements, how they work, the laws and processes, be sure to check out The Blog, and listen to The Podcast, which shares stories from intended parents and surrogates from around Australia.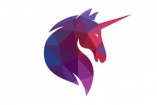 So You Want To Be A Surrogate?
Free Initial Advice for women considering becoming surrogates
Sarah provides free initial consults for anyone considering becoming a surrogate.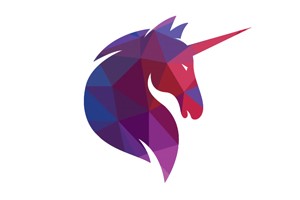 Pre-Surrogacy Advice
Sarah can assist the intended parents, or the surrogate and her partner
Pre-Surrogacy Advice
Sarah can help with Surrogacy Agreements and advice across Australia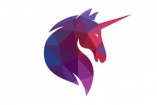 Overseas Surrogacy
Sarah provides education and advice about overseas surrogacy options
Overseas Surrogacy
Make informed and empowered decisions before heading overseas for surrogacy.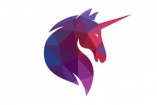 There's a Surro-Baby on the Way!
Sarah can assist with navigating the health care system and with care providers.
Pregnancy & Birth Support
Get help with your surrogacy pregnancy and birth plans.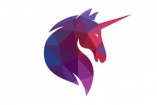 Parentage Order
Sarah can prepare the Parentage Order for you
Parentage Order
Leave the hard work to Sarah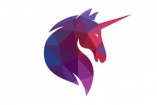 DIY Parentage Order Legal Advice
Prepare your own Parentage Order Application with a helping hand.
DIY Parentage Order Legal Advice
Sarah can assist you to prepare your own Parentage Order Application, without the expense. Save your money for your new baby!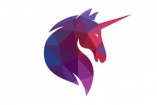 Bringing Baby Home
Sarah can assist with advice about returning to Australia with your baby
Returning to Australia with your Baby
Get advice early and know the laws and processes before returning home to Australia
Latest from the Blog
Intended Parents may be forgiven for thinking that everyone they talk to about surrogacy has their best interests at heart. If someone seems kind, knowledgeable and generous, surely they're only wanting to help you have a [...]
After a baby is born through an Australian surrogacy arrangement, a Parentage Order is required to transfer parentage from the surrogate and her partner to the intended parents. When the baby is born, the surrogate and [...]
Parentage Orders are made to transfer parentage from a surrogate and her partner, to the intended parents. These are made in State Courts. These Orders provide for the Birth Certificate to be changed, removing the surrogate [...]
Latest from the Podcast
The Australian Surrogacy Podcast Episode 20: Sarah and Anna present at the Surrogacy Australia conference. Sarah and Anna presented this session to the Conference in June 2018. You'll hear from Sarah with a broad overview of the process, and [...]
The Australian Surrogacy Podcast Episode 21: Marnie B. Marnie B is a gestational surrogate for interstate intended parents. Marnie and her team did a mammoth amount of research and preparation prior to proceeding with the arrangement, and the preparation [...]
Steve is a father through surrogacy, and he and his wife Jen welcomed baby Holly in 2016. I interviewed Steve and Jen's surrogate, Bec, earlier in the podcast. Steve reflects on his journey as an intended father, and managing [...]
Our Happy Clients
Sarah was my lawyer for a surrogacy arrangement and I found her highly knowledgeable and very approachable. She is a great communicator and was always readily available to help with any extra questions. She is very efficient and completes tasks in a timely manner. I would highly recommend her services.
Sarah was extremely helpful, knowledgeable & made the complex and challenging surrogacy process much easier for us! She was very accessible, easy to deal with, personable, and importantly knew all the answers to our many questions. We would highly recommend her!
Our Happy Clients
Sarah is down to earth, passionate as well as compassionate, honest & knowledgeable in all areas of family law.  We needed Sarah for our surrogacy arrangement which she provided an exceptional service that I would highly recommend.
Thank you for being friendly, professional and affordable, and for making appointments so convenient with phone or Skype.
Sarah is a guru when it comes to surrogacy law in Australia! She is professional, a wealth of knowledge, thorough and compassionate. And she can consult via skype which is invaluable to potential clients nationwide!
Book an initial 30 minute consult